Welcome to Salon by Lavorent
If you are planning to make your laundry a positive and fast experience, our salons are at your disposal! Before your first visit, we invite you to find out a little more about the experience in our salons.
The right preparation for your laundry
When preparing your laundry for washing, don't forget to :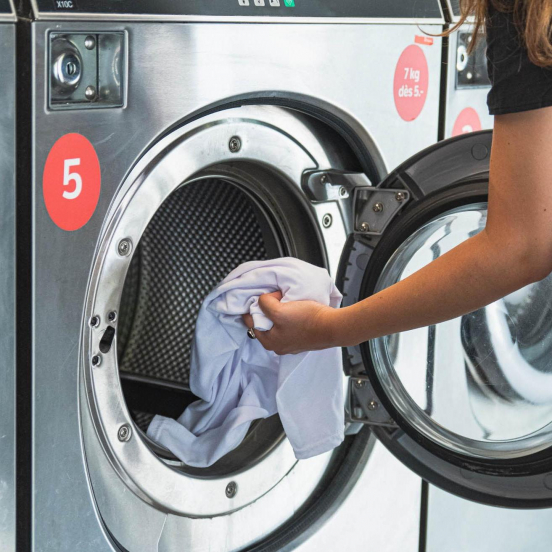 An equipment according to your needs
Equipped with standard (7 kg) and large-capacity (11 to 14 kg) washing machines and 14 kg dryers, our salons provide professional self-service. Place your laundry in the machine and close the door.
Choosing the right detergent and dosing
Avoid over-dosing the detergent; do not forget to refer to the instructions on your detergent bottle. The various detergent containers on the machines are designed for the following uses:
I Prewashing
II Washing with washing powder
III Washing with washing powder

Softener
If required, you can buy universal washing detergent directly at our salons.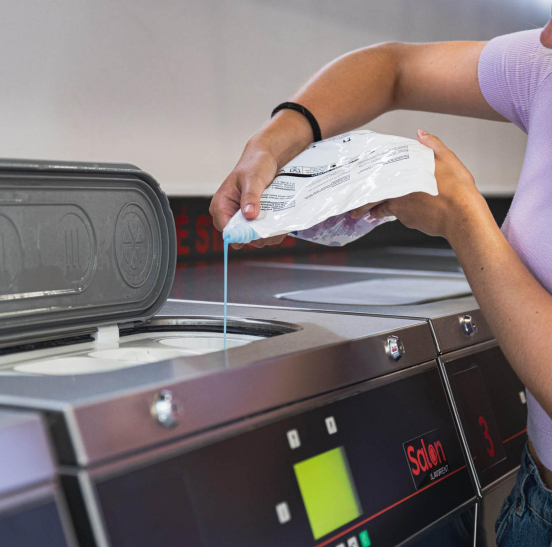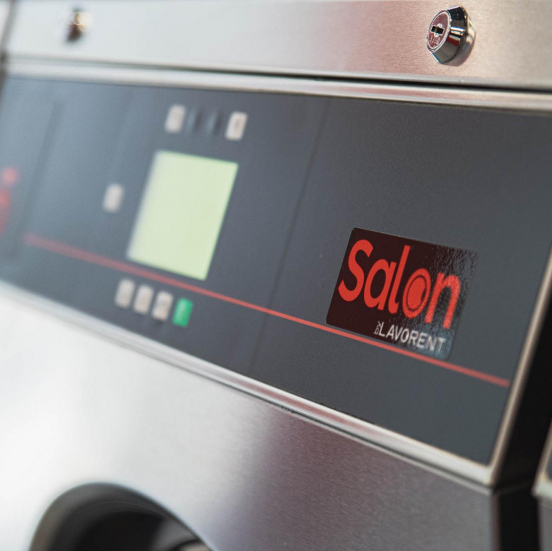 Choosing the wash program
Performance and reliability characterise our equipment; all designed for easy handling. Choose the wash program according to your needs, using the arrows on the machine:
Chaud (Hot) 90°C
Chaud (Hot) 60°C
Couleur (Colours) 40°C
(Light) 30°C
Laine (Wool) 15°C
Intense programs: Include a prewashing ; washing time is therefore longer
Eco program: A short washing cycle at 90°C
Simple and centralised payment
Go to the payment center to pay for your services. Payment can be made by credit cards (Visa, Mastercard), cash and by loyalty card.
1. Insert the means of payment
2. Enter the machine number and press


3. Return to the machine and press the green (Start) key.

For drying, repeat the steps.
To receive the universal detergent from the dispenser:
1. Insert the means of payment
2. Enter the number displayed on the dispenser and press


3. Collect your detergent dose from the dispenser.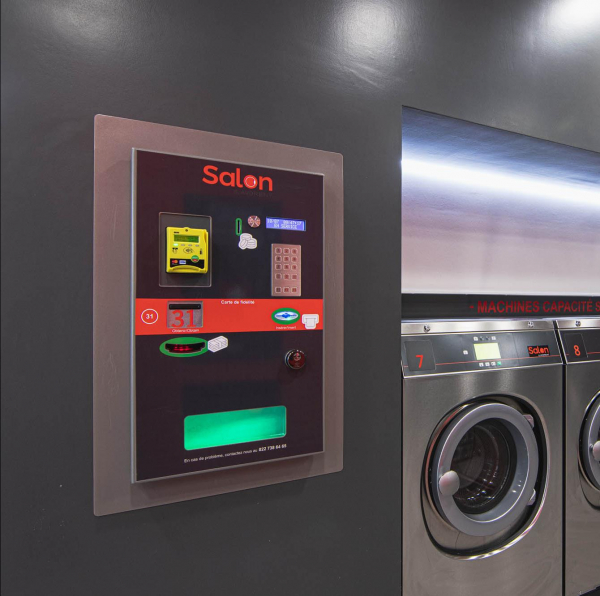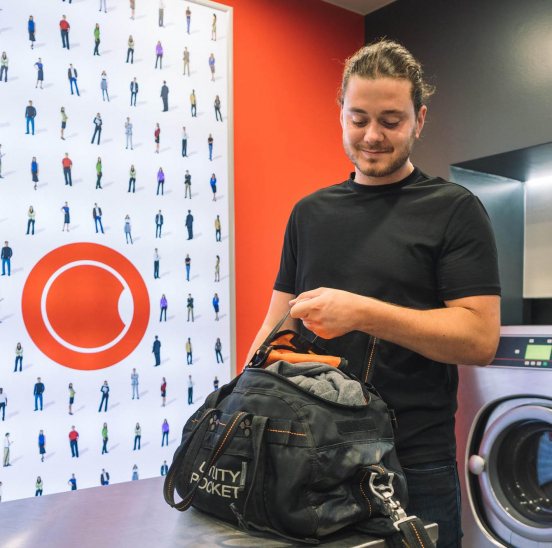 Drying in a jiffy
Our professional dryers provide a more concentrated and efficient air flow to speed up drying. Choose the drying temperature directly on the machine considering the textile fiber and the indication on the labels of your laundry :
High temperature (HIGH TEMP): Only recommended for textiles that are not sensitive to heat.
Average temperature (MED TEMP): e.g. cotton, linen, bed linen, feather duvets
Low temperature (LOW TEMP): e.g. synthetic fibers
Delicates (DELICATE): e.g. wool
Attention: the drying time varies per textile fiber. To find out more, see our tips page.

Duvets, pillows, curtains... are welcome!
Our large capacity units are ideal for washing your bed linen and curtains. But beware, duvets and pillows fill up with water and gain volume and weight during washing.
So be careful not to overload the machine. A half-filled drum is ideal. For the dryer, choose a gentle cycle (medium or low temperature).
At the end of the cycle, do not put your bed linen away immediately. Let it air dry to remove any residual moisture. To dry the curtains, you can put your curtains back on their rod, they will dry without creases.